Auditions are open from now until Friday, April 19, 2024 at 3:00 pm, CDT
Voting will take place from Friday, April 19, 2024 at 9pm Central Time – Sunday, May 5, 2024 at 9pm Central Time. In the First Round, the Contestant's score will depend solely on popular vote.
Only the Top 50 Contestants will move onto the 2nd Round
Come join us in San Antonio on July 27, 2024 or the live finale!
Become a YOU, GOD'S MUSIC Member!
As an Artist or Supporter!
Auditions for the 2024 You, God's Music Showcase are open!
Auditions close on Friday, April 19th, 2024.
Submit a Christian music video for a chance to perform live in San Antonio and for a chance to win a recording artist package and cash prize for yourself and Christian beneficiary organization!
We are so excited to announce that the winner of the 5th annual You, God's Music Showcase is Melinda Drake from Florida!
Melinda put on an amazing performance of "Transform Me" and won the Christian recording artist package valued at $10,000 and a cash prize for herself and Touchpoint Community Church! Melinda will be heading to Nashville soon to record a single at Michael Tait's (of the Newsboys) studio!
Missed the 2023 You, God's Music Showcase Finals?
Head on over to our YouTube channel to watch the Full event!
Watch along as all 5 contestants perform in front of our judges Jordan Feliz, Blanca and Jordan Smith! Watch Jason Crabb host and perform!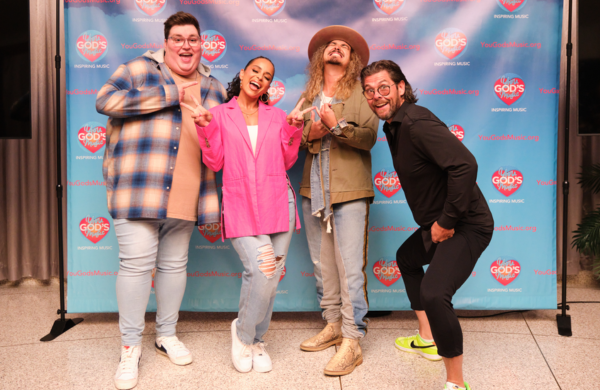 Jordan Feliz, Blanca, Jordan Smith and Jason Crabb will be back as our judges and host again for the You, God's Music Showcase Finals!
The Finals will take place on Saturday July 27, 2024 at The Tobin Center in San Antonio!
TICKETS COMING SOON!
Our mobile app for iOS and Android is available for download!
When you download the You God's Music app, you can:
- Watch Showcase Contestant videos from your mobile device
- Easily cast your votes from the app
- Sign up and connect with others in our community
GuideStar awards You, God's Music, Inc. its Gold Seal of Transparency, for its current financial report.